#Pulwama: Will This Be A Repeated Timeline?
By: Aakanksha Parulekar
Published On: February 15, 2019
Every time a horrifying picture of the Pulwama scene comes in, it makes us shudder. Needless to say, the impact of this catastrophic event will be etched in the nation's hearts for a very long time. But, like always, how is this impact going to be fruitful to us? We as a nation, have stood up against and successfully fought hell lot of terrorist attacks - the latest one being the well known "surgical strike."
But the timeline seems to be never ending. Wars after wars, strikes after strikes, attacks after attacks - our nation is forever engulfed by this. But are we climbing up the ladder? Or is it going to be forgotten in the history soon? Gone with the wind? Another surgical strike?
Next 24 Hours - There will be waves and Tsunamis of abuses against the culprits, against the other Government. There will also be tons of people forwarding the customary supportive messages, the habitual media howling too. This will of course give birth to a lot of debates, politicians roaring at each other on news channels. Amidst all this, the photographs of the martyred soldiers and their families will keep going viral.
72 to 96 hours - The ardent euphoria of nationalism starts to die down. There's a little mention of what happened while stories of our altruistic and devoted soldiers circulate. Meanwhile, our beloved bollywood celebrities pass angry statements (which at times portray how ignorant they are about certain situations). And of course, the smart idiots who give advice on military tactics.
One week later - The only people still mind-numbingly obsessed with any chance the incident gives to pounce at each other - politicians. The monetary grants, statements from MoD, Army, CRPF bosses are all over the news. The entire nation praises some bureaucrat who raised the issue once with the UN and got some job done.
One month down - Pulwama… what??
One year and beyond - The mother still cries for her son, the wife raises the children alone.. the children grow up not knowing what a father's love feels like and the friends will always start their drinking sessions with tear in their eyes. The nation will move on but will also be at a stand still, families who have lost their loved ones will always continue to wait by the door. Some of these troops come from families where they were the only earning members, abiding by the mutable rules set by Government after Government.
….the only sound that will haunt our nation until it is avenged will be the final words of Adil Ahmad
"My name is Adil, I joined the Jaish e Mohammad a year ago. After a year of wait, I have got the chance to do what I joined the Jaish for.. By the time this video reaches you, I will be in heaven…. This is my last message to the people of Kashmir."
My colleague at Impact Guru, Karan Vyas wants to leave you with an interesting thought with the hope that this fervour continues to linger in each one's heart
"क्यूं लिखूं में दर्द को
जो देके नरभक्षी गए
दिन था फूलों का जो बेशक
लहू की चद्दर दे गए
गिरते आंसू टूटे लब पे
लौट घर को आएगा
कोन जाने किन निशाचरों को वो इतना भाएगा
सोचे भय की आंधियां
आयेंगी फिर इन हवाओं में
जिन शहीदों की थी बस्ती
कल वहीं से फिर सिपाही आएगा"
"Why should I write about the pain
That was inflicted by such cannibals?
It was a day of love and flowers
Which transformed into bloodshed
I gulp away my tears
In the hope that he will return home soon
Who knew our brave soldiers would be consumed by these man-eaters?
Who are convinced that they have spread fear in the wind
But little do they know that the town they have buried the soldiers in
..a soldier will rise from the ashes tomorrow."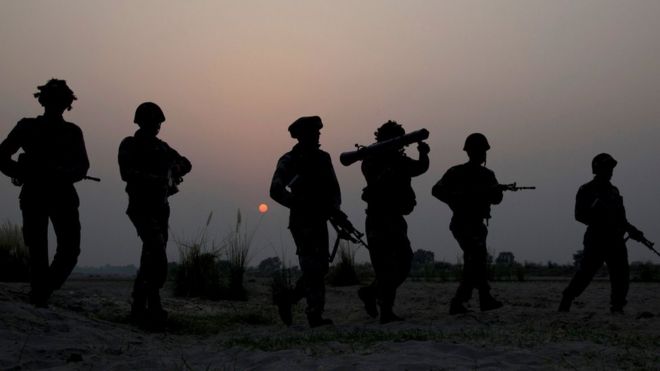 You can do your bit by donating towards the families of the deceased. Start a fundraiser at ImpactGuru.com